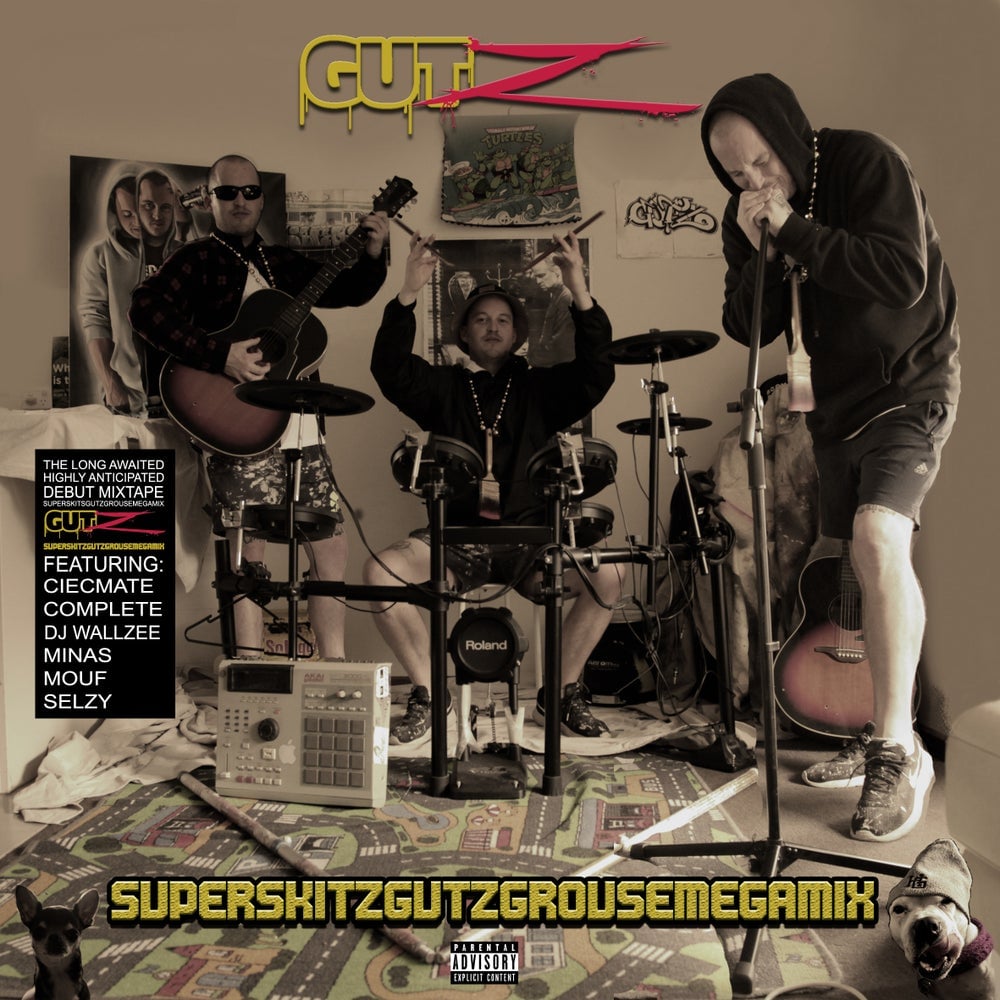 Gutz "SuperSkitzGutzGrouseMegaMix" CD
by Gutz
$

15.00
---
---
The long awaited, highly anticipated debut mixtape from HG legend and all round grouse guy, GUTZ.
A wild journey through the many and varied influences and styles found in Gutzy's music.
Featuring guest appearances from Ciecmate, Minas, Selzy, Mouf, Dj Wallzee, Complete, Southwick & Decrepit Goons.
Definitely one for the collection.
1. IMAGINATION (ft Decrepit Goons)
2. FREAK ON A BEAT (feat DJ Wallzee)
3. E.A.D.
4. BACK (feat Selzy)
5. SABOTAGE (ft Ciecmate & Minas)
6. FLEXIN (feat Ciecmate)
7. ME & MY BITCH (feat Minas)
8. LIKE THIS
9. GUTZ GOTT WHAT
10. YEAH I GOT ONE
11. GUNNA CATCH ME
12. RAISE ALTITUDE
13. EASE UP BRUZZZIN (ft Mouf)
14. WORLDWIDE (ft Ciecmate)
15. CHAMPION
16. GHOST (ft Complete)
17. F.A.Y.C. (ft Southwick)
18. BIT OF GUTZ
19.CAN'T YOU SEE (feat Complete)
20. FLATS
21. SMELLS LIKE GUTZ DID IT
Free postage in Australia.