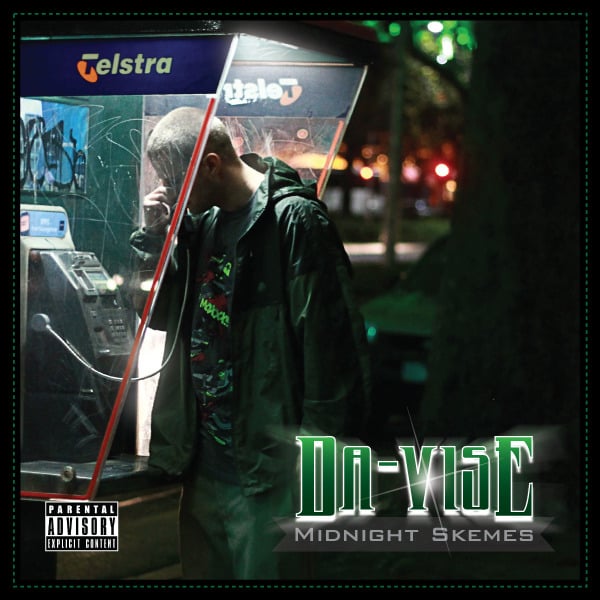 DA-VISE "Midnight Skemes" CD
by Da-Vise
$

10.00
---
---
Da-Vise is a underground artist straight outta Melbourne. He first came on the scene with a E.P titled "Under Dark Skyz" early last year in 2011. Now he hits back with his first solo album "Midnight Skemes" as he delivers a raw intricate style over a range of dark beats. With production from Geko, 2Deep & Skitzo.
Track Listing:
1. Intro
2. A Killers Ambition
3. Insult With A Deadly Weapon (Ft. Fluent Form & Kid Selzy)
4. Nightmares (Ft. Flea)
5. No Remorse (Ft. Dekoda)
6. Crossroads
7. Bar Fight (Ft. Flea)
8. Todays Friend Tomorrows Enemy (Ft. Geko)
9. Chemical Rap (Ft. Geko, Gutz & Bigfoot)
10. Pour Ya Glass Up
11. Real With The Gift
12. Melbournes Me (This Is Where I'm From)
Free Shipping in Australia.